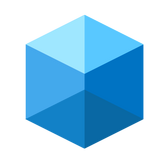 Welcome to the Wiki
[
]
Wild Pockets is a 3D, browser based, game engine focused on rapid development and remote collaboration. This wiki serves as the home for both the Wild Pockets Builder Manual and the Wild Pockets Programming Manual . It is intended to be used by individuals creating games with the Wild Pockets platform. For those who wish to contribute to Wild Pockets please check out the official Wild Pockets Open Source Site .

Wild Pockets has recently been open sourced. This allows people to edit the engine code itself to modify and add to the features of the engine. For instructions on getting the source code and the building your own wild pockets engine, please see the open source instructions.
Engine Features
[
]
Current Features - The existing features of the Wild Pockets engine for the current release.
Planned Features - A living document of upcoming features planned for implementation into the engine.
Manuals
[
]

Wild Pockets Builder Manual - This manual is about setting up your games and making levels in Wild Pockets. (If you just want to play games, you don't need a manual. Just read the instructions on the webpage with the game.) This manual is intended to teach you how to navigate and use the builder to create games and levels. If you have experience with a 3D modeling package (such as 3DS Max, or Maya), or if you've used another game builder before (such as Unreal Editor), you should be familiar with many of the tools and workflow of Wild Pockets. Whether you're an experienced developer or a complete beginner, this manual will teach you everything you need to know to get started creating games and levels with Wild Pockets.

Wild Pockets Programming Manual - This manual is about making games in Wild Pockets. (If you just want to play games, you don't need a manual. Just read the instructions on the webpage with the game.) To understand this manual, you will need programming skills. It is probably sufficient to have taken a single high-school course in programming. If you are a professional programmer, JavaScript developer, or ActionScript developer, you will have no difficulty.